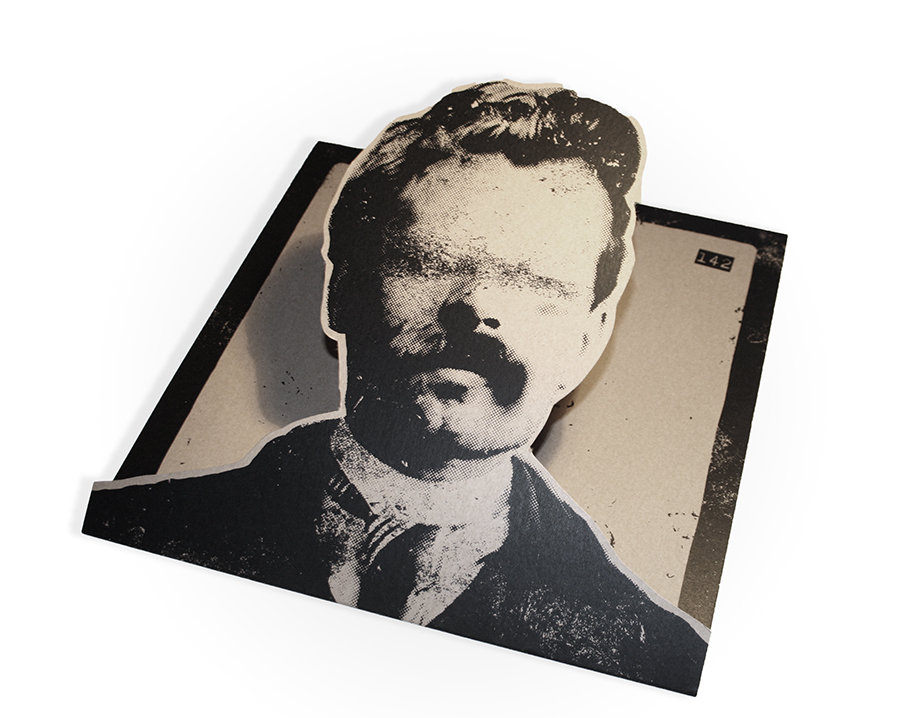 Für meine Freunde von
142
habe ich an der Verpackung der Neuauflage ihres Demos auf Vinyl gearbeitet. Die LP erschien in einer einmaligen Auflage von 112 Stück, einige mit dem Siebdruck auf starken Kraftkarton, einige auf goldenem, zweifach aufklappbar, handnummeriert, 180 Gramm Vinyl und schwarz / rot marmoriert. Gedruckt wurde das ganze von meinem Freund Maik im
Dekor Labor
. Den Kopf habe ich dann selbst ausgeschnitten, 112x Cuttermesser-Galore und eine Sehnenscheidenentzündung später erschien die Platte dann auf
Spastic Fantastic Records
.
For my good friends in
142
I did the packaging for the re-release of their debut Demo on vinyl. The LP came along in a thick cardboard folder, screenprinted, handnumbered, on recycled or golden paper and 180gr vinyl, black/red marbled. 7 minutes, 10 songs, one sided! Fukk yeah! Printed at the
Dekor Labor
and self cutted with a cutter knife. Never again, but still fun to do it. Released through
Spastic Fantastic Records
!